Details

Category: TO DO LIST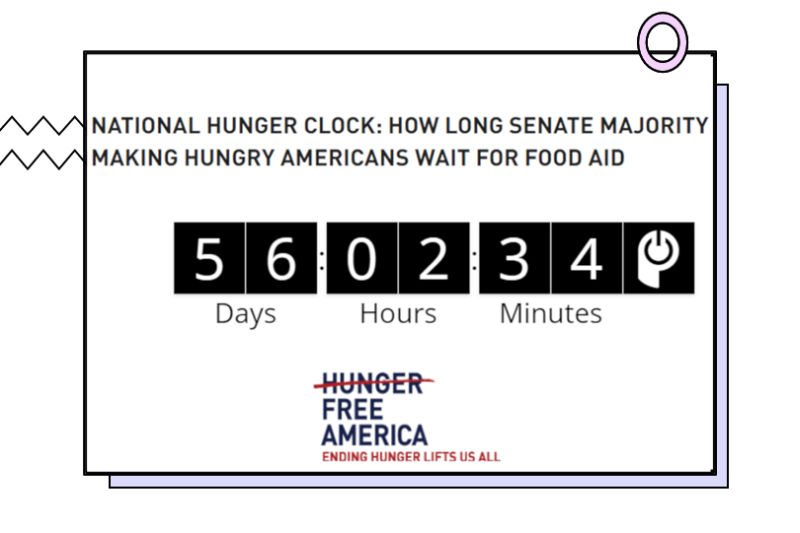 This bill is a giant life preserver for a nation now drowning in hunger.
Here's how you can help: "Hunger Clock" billboard ads across the country - The HEROES Act pressure to your two U.S. Senators
A toll-free phone number, that will Dial all your members of Congress no matter where you are.
You deserve measurable results for your vote.
Service to the public is how they keep get your vote.
Children cannot vote. They need your help. How students feel today affects how they will perform in the future.
Healthy communities protect your family at home and in the classrooms.