WebRanger programs let you become a Junior Ranger from home, school or anywhere. Complete an activity book to receive an official Junior Ranger badge you earn at home! Many national parks offer young visitors the opportunity to join the National Park Service "family" as Junior Rangers. Interested youth complete a series of activities during a park visit, share their answers with a park ranger, and receive an official Junior Ranger patch and Junior Ranger certificate.
"Explore, Learn, and Protect!"
The Junior Ranger motto is recited by children around the country; each taking an oath of their own to protect parks, continue to learn about parks, and share their own ranger story with friends and family.
Kids you can be a Junior WEB RANGER even if you are not able to visit a National Park. You will become a member of a growing group of 'KIDS' and young people who are interested in the world around them and involved with their nation's heritage. Visit the Official Website to start your journey. Set up your Ranger Station and you're ready to explore your National Parks.

All About Bats - Learn more about one of the coolest creatures in the world!
SEAC Junior Ranger Archeologist Program Book - For the Southeast Archeological Center.
Junior Ranger Eclipse Explorer - Join Bill Nye the Science Guy, and Ranger CaLisa on their ecliptic path through this fun and educational book.
Junior Ranger Let's Go Fishing! Get reeled into fishing with the new Junior Ranger Let's Go Fishing! booklet.
Discovering the Underground Railroad - The history of the Underground Railroad is a story of human courage, endurance, and the belief of individual freedom.
Junior Archeologist Book - Dig deeper and discover Archeology for Kids!
Junior Cave Scientist Book - Explore the fascinating and fragile underground world of caves, learn about the National Park System, and complete fun educational activities.
Historic Preservation Act Jr. Ranger Booklet - In honor of the National Historic Preservation Act of 1966, you can become a Historic Preservation Junior Ranger.
Junior Ranger Night Explorer Book - Starry night skies are important parts of the special places the National Park Service protects.
Junior Ranger Underwater Explorer Book - Dive into the underwater realm of our National Parks. (Also available in Spanish!)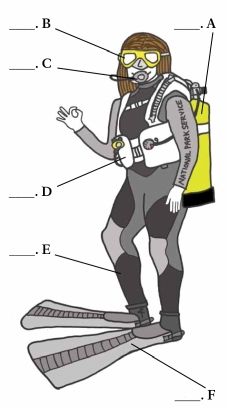 MWAC Junior Ranger Archeology Program - For the Midwest Archeological Center.
Centennial Junior Ranger Activity Book - Celebrate the wonder of our country's majestic national parks in this fun, informative, and adventure-filled booklet.
Junior Paleontologist Book - Unearth our planet's history, ancient plants, and animals while preserving our rich fossil heritage.
Wilderness Explorer - Explore our nation's wilderness, whether it is in a designated area, near your home, or just one you'd like to know more about!
Petersburg National Battlefield - Activity Booklet about the Siege of Petersburg.
Junior Forest Ranger - Adventure Guide and Activity Booklet
Junior Snow Ranger - A colorful publication that highlights themes such as safety, wildlife, winter ecology, recreation, and the joy of winter fun.
Songs for Junior Rangers - Last year, more than 800,000 children became Junior Rangers! In addition, the "Songs for Junior Rangers" CD has been awarded the Gold Seal from the Parent's Choice Foundation in Spring 2013. This set includes a 20-page illustrated booklet of lyrics and photos, and a poster map.
Find Junior Ranger pages for specific parks - A list of links to Junior Ranger details for each park who has their Junior Ranger information online.
Enjoy activities by yourself, with friends or with your family! Be sure to visit one of the nation's 400+ National Park Service sites and commemorate 100 years of service!
Read More:
Get the scoop at everykidinapark.gov
Download the trip planning guide and checklist. Make your fun adventure a safe one too! No one plans to get hurt while out exploring in a National Park. However, nature is unpredictable, structures are historical, and your equipment can unexpectedly fail. Planning can be the key to a fun and safe adventure. Remember, safety starts with you!
Adventure Activity Resources
All downloads in this category include Junior Ranger activity books available in each state park. Explore additional subcategories with activities to download for special exhibits, events and National Park Service programs. Be sure to check out other articles in this section for links to resources, information and videos.
View More
Download Category Folder
Public Downloads
All items are free to view, share, and download.
Public Downloads - Español (Spanish)
When available, we provide all our content with a Spanish version in our public download section. You can find additional material from sources listed in all our articles.
Download Web Ranger Activity Books
Download Junior Ranger and State Park Program Activities, Information, and Resources
Download Yellowstone Junior Ranger Activities
Download National Park Information and Resources
Download Environmental and Educational Activity Guides, Information, and Resources
Playlist: National Park
The Brown Bears of Katmai National Park, Alaska
Visit the full multicam experience: http://goo.gl/94YYuf Subscribe:...
Licensed Bear Etiquette Guy
In this video, Brian Flechsig reflects on his time in Alaska at Brooks...
Brooks Falls - Katmai National Park, Alaska powered by EXPLORE.org
Bear cam 2021 is here https://youtu.be/nprdq03e8yI Brooks Falls in...
Decorah Eagles powered by EXPLORE.org
Watch The Decorah Eagles- LIVE This bald eagle nest is located near a...
Ranger Daniel - Katmai National Park - Brown Bear Play By Play
Ranger Daniel gives us play by play commentating on the Brooks Falls...
Ranger Dave - Katmai National Park - Brown Bear Play By Play
Love Bears - http://goo.gl/5Ba5Fl http://explore.org - Facebook...
Brown Bear Play By Play - Ranger's Mike and Dave - Katmai National Park - Episode 01
Ranger's Mike and Dave give us a live play by play of the Brown Bear...
Brown Bear Play By Play - Ranger Mike Fitz - Katmai National Park - Episode 03
Ranger Mike Fitz's play by play analysis of the Brooks Falls Brown Bear...
Brown Bear Play By Play - Ranger Mike Fitz - Katmai National Park - Episode 05
Love Bears - http://goo.gl/5Ba5Fl http://explore.org - Facebook...
Basic Orienteering Skills
Explore parks with confidence after understanding these basic...
Bear Management in Brooks Camp | Live Chat
These amazing rangers work hard to make sure Brooks Camp remain free....
89 Backpack outside of the Brooks Camp Visitor Center
Bears often walk by the Brooks Camp Visitor Center. Believe it or not,...