Download NOAA and NASA climate activity worksheets with interactive tools, resources for satellites view real-time datasets in an immersive, 3D visualization for desktop, watch 360 videos of earth and space.
Global sea level rise is accelerating incrementally over time rather than increasing at a steady rate, as previously thought, according to a new study based on 25 years of NASA and European satellite data.
Interactive Features
Eyes on the Earth 3D
Fly alongside NASA satellites and view real-time datasets in an immersive, 3D visualization for your desktop.
Climate Time Machine
Go backward and forward in time with this interactive visualization that illustrates how the Earth's climate has changed in recent history.
Quizzes
Explore and test your knowledge with these interactive quizzes.
Multimedia
Explore a stunning gallery of before-and-after images of Earth from land and space that reveal our home planet in a state of flux.
Keep track of Earth's vital signs, see the planet in a state of flux and slow the pace of global warming with NASA's free mobile apps.
Travel through Earth's recent climate history and see how increasing carbon dioxide, global temperature and sea ice have changed over time.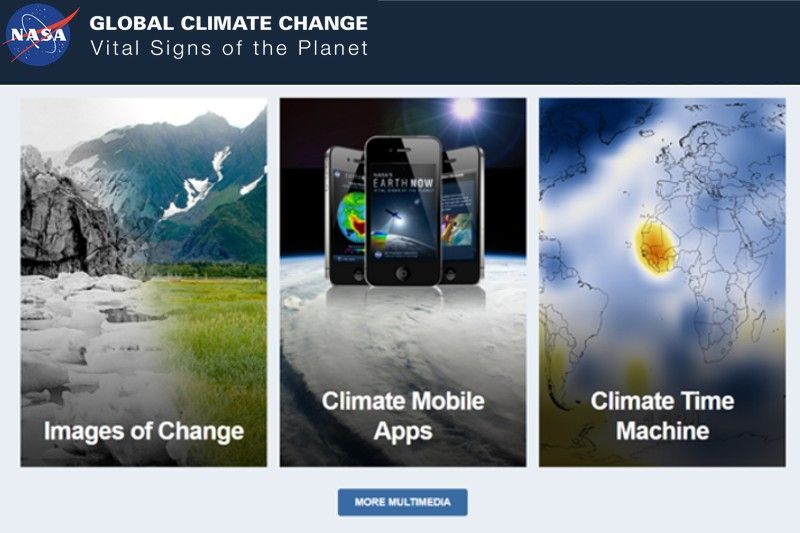 Important note: Not all browsers support viewing 360-videos/images. YouTube supports uploading and playback of 360-degree videos/images on computers using Chrome, Firefox, Internet Explorer, and Opera browsers.
360-Video: The Call of Science
Join NASA Earth scientists for a 360-degree view of our planet as they head into the field to study ice in Greenland and coral reefs in Hawaii. You can stand with scientists on Arctic ice, fly above the ice sheet, glaciers and sea ice as part of Operation IceBridge, then head to Hawaii as scientists dive into Kaneohe Bay as part of NASA's CORAL mission.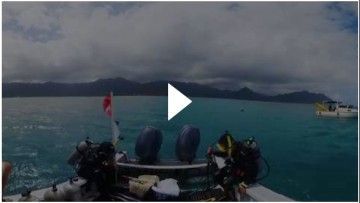 360-Video: Journey To The Edge Of Space
Experience what it's like to leave Earth, traveling to over 90,000 feet into the stratosphere. Never before has a 360-video been recorded at these heights – so buckle up and enjoy the view as Seeker takes you on a journey to the Edge of Space.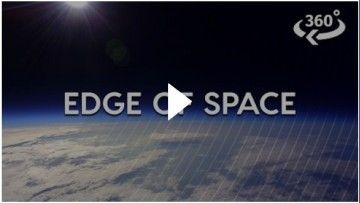 Scientific Consensus: Earth's Climate is Warming
The 10 warmest years in the 139-year record all have occurred since 2005, with the five warmest years being the five most recent years. Credit: NASA's Earth Observatory.
Public Downloads
All items are free to view, share, and download.
Public Downloads - Español (Spanish)
When available, we provide all our content with a Spanish version in our public download section. You can find additional material from sources listed in all our articles.
Download GOES-R Series Satellite Climate Content
Download Climate Kids Content
Download NASA Activities, Information and Resources
Playlist: Space Solar Power
The SSI Solar Power Satellites Research Collection
Solar Power Satellites. Space Based Solar Power. Beaming Energy From...
Space-based solar power: Scientists harvest and beam back solar energy from space • FRANCE 24
In the current climate and energy context, the search for sustainable...
Groundbreaking research transmits energy from space to Earth
Earlier this year, scientists completed the first transmission of...
How Wireless Energy From Space Could Power Everything | Ali Hajimiri | TED
Modern life runs on wireless technology. What if the energy powering...
Space Solar Power: The Future is Here . . . an NSS Space Forum with Gary Barnhard and John Mankins
Held March 23, 2023. The concept of Space Based Solar Power (SBSP) has...
We Could Beam Concentrated Solar Energy Down From A Satellite. But Should We?
Try out my quantum mechanics course (and many others on math and...
The Future of Solar Power
Solar power has been promised for decades as bringing us a bright...
How space-based solar power can save the planet | FT
Space launch costs are dropping rapidly. Solar panels are cheaper than...
How to Make Space Based Solar Power Model
Real like model of space based solar power plant. It is not a working...
34C3 - Saving the World with Space Solar Power
...
Dr. Paul Jaffe, "Space solar energy as the answer of our future energy needs"
Speaker: Dr. Paul Jaffe...
Why Don't We Just Put Solar Panels In Space?
If we can capture energy from the sun, why don't we just put solar...