An educational Journey to Freedom National Park activities, information, and resources are free to view, share, and download. Learn about the stories of how enslaved African Americans resisted bondage to gain their freedom through acts of self-emancipation. The individuals who sought this freedom from enslavement, known as freedom seekers, and those who assisted along the way, united together to become what is known as the Underground Railroad. The National Park Service and members of the Network to Freedom tell these stories of escape to demonstrate the significance of the Underground Railroad in the eradication of slavery as a cornerstone of the national civil rights movement. StoryMaps to digitally explore places of the Underground Railroad and discover how women influenced national politics through their participation in abolitionism.
In 1998, legislation titled, the National Underground Railroad Network to Freedom Act of 1998, was passed, creating the Network to Freedom program. There are currently over 600 locations part of the network in 40 states, plus Washington D.C. and the U.S. Virgin Islands.
If you're inspired to learn more about the Underground Railroad visit the Harriet Tubman Underground Railroad National Historical Park in Maryland or the Harriet Tubman National Historical Park in New York.
Harriet Tubman and the Underground Railroad
Determining their own fate, Tubman and her brothers escaped, but turned back when her brothers, one of them a brand-new father, had second thoughts. A brief time later, Tubman escaped alone and made her way through Maryland, Delaware, and across the line into Pennsylvania and freedom. Tubman's biographer, Sarah Bradford, quoted Tubman.
"When I found I had crossed that line, I looked at my hands to see if I was the same person. There was such a glory over everything; the sun came like gold through the trees, and over the fields, and I felt like I was in Heaven."
- Harriet Tubman
Animated Hero Video and Activity Book
Downloads:

Harriet Tubman Animated Hero Classics Video
Today considered a national hero, Tubman is best known for her role in assisting 70 enslaved African Americans escape to freedom as a leading "conductor" of the Underground Railroad – a resistance movement based on self-liberation and flight. The Harriet Tubman Underground Railroad National Historical Park memorializes this legacy not through physical structures, but by instead through the landscape in Tubman's native Dorchester County, Maryland.
National Park Junior Ranger
The Underground Railroad had many notable participants, including John Fairfield in Ohio, the son of a slaveholding family, who made many daring rescues, Levi Coffin, a Quaker who assisted more than 3,000 slaves, and Harriet Tubman, who made 19 trips into the South and escorted over 300 slaves to freedom.
Petersburg was a center of African American history and heritage with a famous Underground Railroad House for escaping slaves and Pocahontas Island, an early neighborhood for freed slaves.
Would you like to become a Web Ranger for the Underground Railroad? All you need to do is complete three of the four activities and send the pages to the rangers at Petersburg. By completing these activities, you will become a Junior Ranger.
National Underground Railroad Network to Freedom (NTF) Program
The National Park Service Network to Freedom program coordinates preservation and education efforts nationwide and integrates local historical places, museums and interpretive programs associated with the Underground Railroad into a mosaic of community, regional and national stories. Our goals include collaboration and networking, awareness and understanding, stewardship and scholarship, organizational effectiveness, and significance and alignment with agency goals.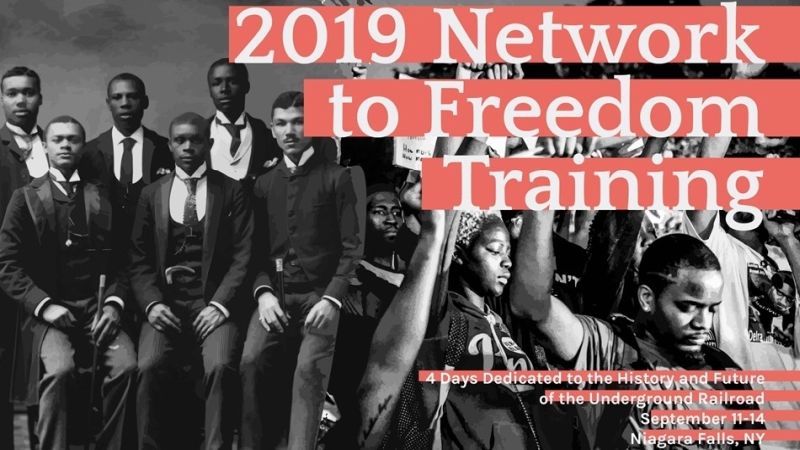 2019 Network to Freedom Training: 4 Days Dedicated to the History and Future of the Underground Railroad.
September 11-14
Niagara Falls, NY
The National Park Service, National Underground Railroad Network to Freedom (NTF) Program, the Underground Railroad Consortium of New York State, the Niagara Falls National Heritage Area, Niagara Falls Underground Railroad Heritage Center, and Association for the Study of African American Life and History will host an Underground Railroad Training event in Niagara Falls, New York, September 11-14, 2019.

The four day training will feature renowned speakers, panel discussions, an exhibit hall, and tours of local museums and historic sites.
StoryMap: Women and the Underground Railroad
StoryMaps are tools for digital exploration. They focus on places while telling a story. As you use a StoryMap, you can travel from one end of the country to another (digitally of course), while viewing photographs and reading stories. StoryMaps are a great way to travel without leaving your front door!
This StoryMap features the places of women associated with the Underground Railroad. While not intended to be an exhaustive exploration of all sites associated with the Underground Railroad, this map shows that networks to freedom spanned across the country. Discover some of the stories of the Underground Railroad using the StoryMap.

Harriet Tubman Byway Driving Tour Map, Guide, and Audio
The Tubman Byway is a self-guided driving tour that winds for more than 125 miles through the beautiful landscapes and waterscapes of Maryland's Eastern Shore. It includes 36 historically significant sites related to the Underground Railroad. Spend a couple of hours or a couple of days exploring.
Audio Guide Listen to Powerful Stories
This dramatic, multi-track Audio Guide brings to life stories of slavery and escape, cruelty and compassion. Soundtracks include dramatizations, storytelling, and commentary by experts, historians, and local community members. Download the Driving Tour Guide map, so that you can plan your visit on the Harriet Tubman Underground Railroad Byway.
iPhone App Android App Mobile Tour Audio Files
Trailer: Underground Railroad: The Williams Still Story | PBS

Underground Railroad: The Williams Still Story is the story of a humble Philadelphia clerk who risked his life shepherding runaway slaves to freedom in the tumultuous years leading up to America's Civil War. William Still was the director of a complex network of abolitionists, sympathizers and safe houses that stretched from Philadelphia to what is now Southern Ontario.
The Underground Railroad Part 1-5
William Still (October 7, 1821 – July 14, 1902) was an African American abolitionist, conductor on the Underground Railroad, writer, historian and civil rights activist. William Still is often called the Father of the Underground Railroad. Over 14 years, he helped hundreds of slaves escape to freedom in Canada. Still was committed to preserving the stories of the bondmen and he kept careful records of the many escaped slaves who passed through the Philadelphia "station."
The content is free of known copyright restrictions under U.S. copyright law.

Historical Markers
April 29, 2019
EJI celebrated 30 years of work challenging inequality and injustice.
"We cannot heal the deep wounds inflicted during the era of racial terrorism until we tell the truth about it."
- Bryan Stevenson, Executive Director, Equal Justice Initiative

From Enslavement to Segregation and Mass Incarceration - Equal Justice Initiative EJI.org Report

Just Mercy Discussion Guide - The Potential for Mercy and Justice - Equal Justice Initiative EJI.org Guide
America's history of racial inequality continues to haunt us. The genocide of Native people, 250-year enslavement of black people, adoption of "racial integrity laws" that demonized ethnic immigrants and people of color, and enforcement of policies and practices designed to perpetuate white supremacy are all part of our difficult past. This country has witnessed great triumph, innovation, and progress, but we are burdened by a painful history that we have yet to adequately acknowledge.
LEARN MORE: Explore Children in Adult Prisons, Excessive Punishment, the need for Sentencing Reform, and the urgent need to confront our History of Racial Injustice.
Video: True Justice (2019) | Official Trailer | HBO
HBO's documentary about Bryan Stevenson and the work of EJI premieres on June 26, 2019.
True Justice: Bryan Stevenson's Fight for Equality follows his struggle to create greater fairness in the criminal justice system and shows how racial injustice emerged, evolved, and continues to threaten the country.
The film also documents the 2018 opening of our Legacy Museum and the National Memorial for Peace and Justice.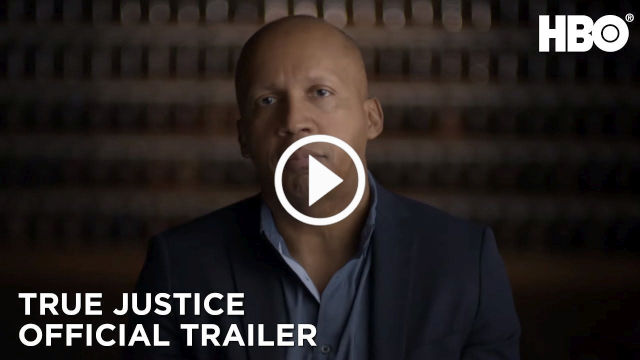 Category: 21st Century Slavery Videos
About Slavery: A 21st Century Evil. From impoverished and often illiterate Thai farmers to women forced into prostitution; from men tricked into servitude in Brazil's brutal charcoal industry to entire families trapped as bonded laborer's in Pakistan's feudal brick kilns - Al Jazeera investigates the flourishing modern slave trade,

Slavery A 21st Century Evil Episode 4 - Child Slaves
The Abolition Seminar
Lesson Plans
An educational tool for teachers, students, and all who fight for freedom
Images Analysis
Images were essential tools in the fight against slavery and are important sources for historians as we seek to recover and understand the past. For a useful step-by-step guide to analyzing images, see our Image Analysis Worksheet.
Abolitionist Activity
The visual propaganda tools utilized by abolitionists were many and varied. From broadsides to paintings to medallions, abolitionists spread the message of the horrors, injustice, and immorality of slavery. The visualization of slavery in these multiple forms was meant to evoke an emotional response that would lead to activism and eventually to abolition. The imagery of abolitionism thus sought to alter hearts and minds so as to prompt legal and social change.
Contemporary Slavery
Though slavery is officially legal in the majority of countries throughout the world, the institution continues to this day. Though different from slavery of the past, especially the dominant image of 19th-century slavery as black and agricultural, modern-day slavery maintains many connections with historical bondage. A debate now rages as to whether human trafficking — which includes the coercion or forced movement of peoples into various forms of bonded labor (prostitution, domestic work, and farm work, for example) — can be considered slavery. Yet the data emerging on modern-day "slavery" is astonishing, with a purported 21-30 million individuals who are forced to work for little or no pay while under intense physical and emotional constraints. As such, a contemporary abolitionist movement has begun across the globe, and just like the abolitionists of the past, they seek to utilize the imagery of slavery and anti-slavery to galvanize the public towards action.
Historians Against Slavery
Information on the connections between past and present trafficking.
The Historians Against Slavery Speakers Bureau provides high-quality lecturers prepared to connect the history of slavery and abolition to these same issues today. They are prepared to address college campuses, student-run conferences, and teacher seminars. They are also available for general audiences at public events sponsored by historical societies, museums, libraries, and humanities councils.
Video: The Promise Land - The Story of Pocahontas Island
Pocahontas Island is a small community located in Petersburg, VA, is one, if not the oldest African American community in U.S. history. For the first time ever, get a look at the fascinating history of this small community. The film also tells the story of the life of Mr. Richard Stewart, the Island's caretaker who has devoted his life to the preservation of this community and the dreams of the Island's past inhabitants. With interviews from community members, local and national historians, along with an amazing original score, The Promise Land celebrates local history and the power of community.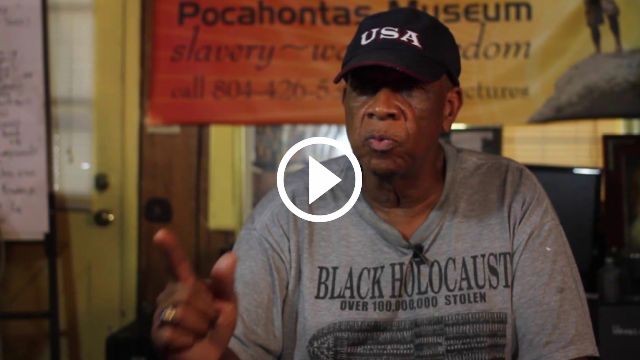 Adventure Activity Resources
All downloads in this category include any Junior Ranger activity books available in each state park. Explore additional subcategories with activities to download for special exhibits, events and National Park Service programs. Be sure to check out other articles in this section for links to resources, information and videos.
Public Downloads
All items are free to view, share, and download.
Public Downloads - Español (Spanish)
When available, we provide all our content with a Spanish version in our public download section. You can find additional material from sources listed in all our articles.
Download Underground Railroad Educational Activities, Information, and Resources
Download Equal Justice Initiative EJI.org Information and Reports
Download The Atlantic Slave Educational Activities
Download Slavery A 21st Century Evil Episodes 1-8
Download National Park Information and Resources
Download Environmental and Educational Activity Guides, Information, and Resources