The museum and memorial garden will honor the site where enslaved Africans arrived and thousands died, tell of important narratives that have been overlooked in most history books, and promote compassion and empathy across all races and ethnicities.
The International African American Museum (IAAM) is a museum of African-American history being planned in Charleston, South Carolina, on the site where Gadsden's Wharf, the disembarkation point of up to 40% of American slaves, once stood.
It is the site for this museum that will tell the story of this journey: the passage, cruelty, hardship, joy, and achievement. A Center for Family History will enable visitors to trace their genealogy. A comprehensive education program will provide life-long learning, and there will be changing exhibitions and special events throughout the year.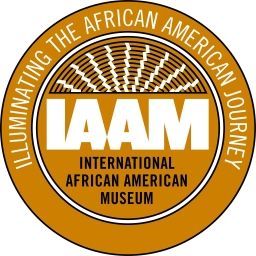 OCTOBER 15, 2019
CHARLESTON, S.C. – The International African American Museum (IAAM) announced its public Groundbreaking Ceremony will be held Friday, October 25 at 10:00. The theme for the occasion is "Illuminating the African American Journey."
"For almost twenty years, more than one thousand individuals, corporations and foundations have been working to bring the museum into fruition," said former mayor, Joe Riley. "The Groundbreaking Ceremony will give us an opportunity to express our deepest appreciation to the donors, volunteers, and supporters who have worked so hard to get us to this milestone." As mayor, Riley first announced plans to build the museum in his 2000 State of the City Address.
OCTOBER 28, 2019
A number of elected officials and dignitaries were on hand to celebrate the momentous occasion including House Majority Whip Jim Clyburn, who fought through tears to explain why the impending structure was so critical.
"This year is the 400th year of the arrival of enslaved African-Americans on the shores of the United States of America," Clyburn stated. "On the date, the exact date of that anniversary, 400th year, my daughter Jennifer, who is here with me today, and I stood in the 'Door of No Return' in Ghana."